Rice Krispie Easter Treats or as we call them Krispie Peep Nests are made into individual servings for easy display and easy eating for an Easter Themed Food Treat.
These Rice Krispie Easter Treats will delight anyone who is served one. Cute little peeps with colored sprinkles and chocolate eggs in each nest make this sweet easter dessert a family favorite.
I'm always up for entertaining or bringing easter themed treats for the holiday! I really like themed foods!  If I'm hosting I've made the traditional ham but I've often served an Easter Bunny Meatloaf! 
To make life easier I make many of the Easter foods ahead of time! These Rice Krispie treats can be made the day ahead and will still be nice and fresh.
This version is my sister's adaptation of traditional Rice Krispie treats.  She uses a lot more butter than is on the box and you'll thank me for sharing when you bite into these and they are perfectly coated in marshmallow.  
I promise that there are not dry hard spats in any of these….. you'll LOVE them~
Tips for making Successful Easter Rice Krispie Treats:
Use a whole stick of butter to guarantee the marshmallow coats evenly.
Butter your hands when handling the marshmallow coated Krispies so they don't stick to your hands as much!
You can use whatever candies you want in your Easter Nests– use m & m's, Cadbury eggs, jelly beans…anything anyone in your family will love!  Get creative!
Don't have the time to do a muffin tin presentation?  Toss them into a baking dish like the photo below and just plop the toppings at random!
Buy fun sprinkles!  I happen to love Wilton Sprinkles but there are so many fun options!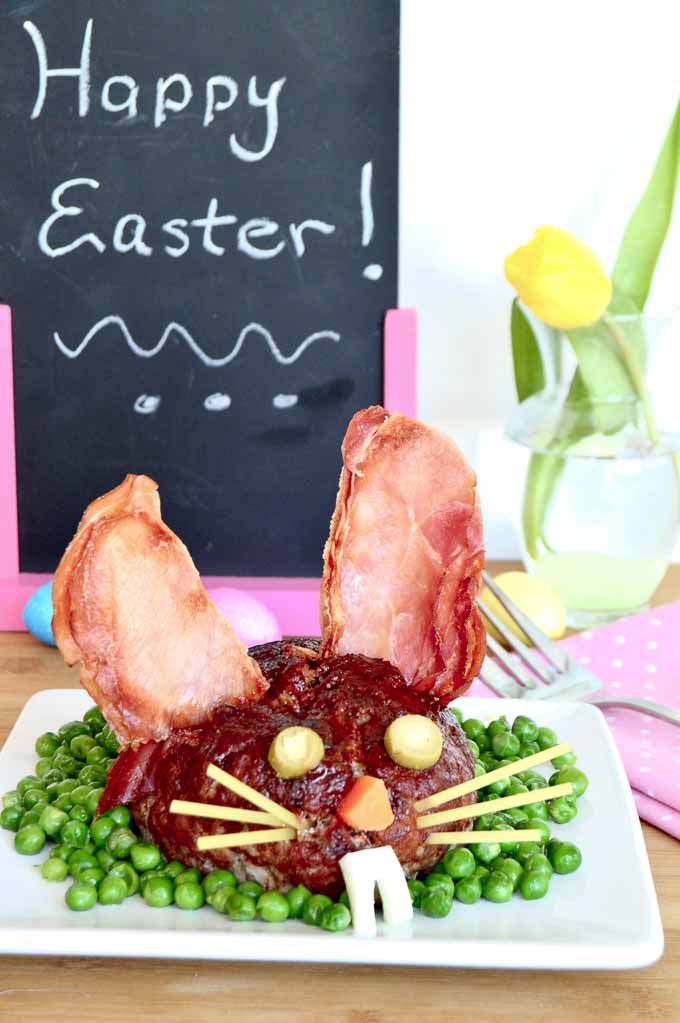 Other Easter Food Ideas you might enjoy!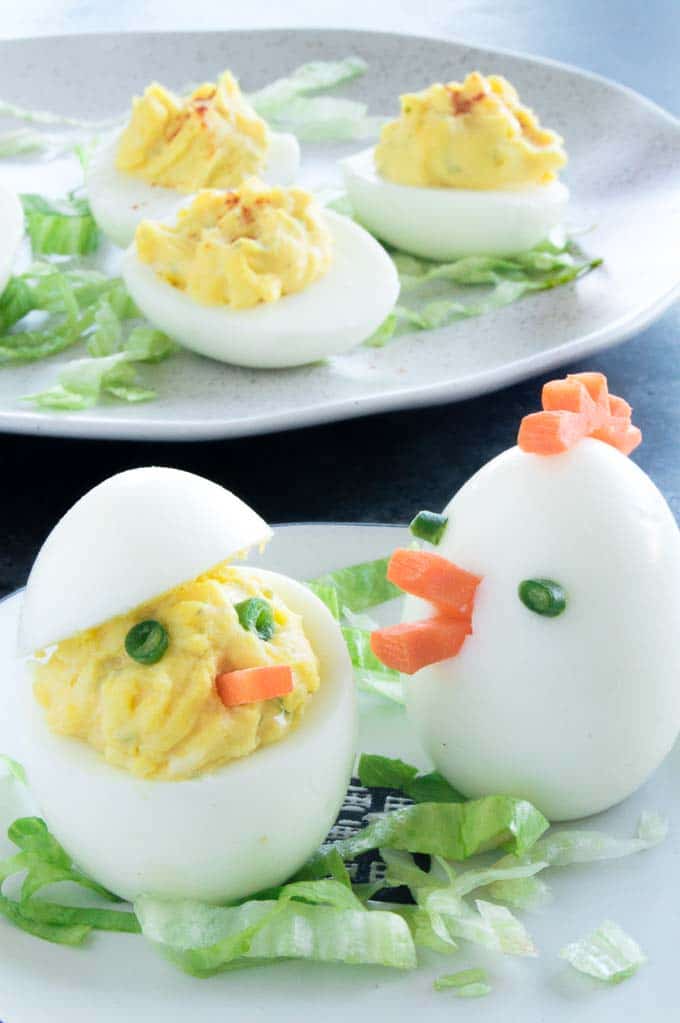 ---
STAY CONNECTED ON SOCIAL SO YOU DON'T MISS OUT ON THE LATEST RECIPES TO MAKE ENTERTAINING BOTH STRESS-FREE AND DELICIOUS!
---
---
~ Instagram ~ Pinterest ~ Twitter~ Facebook ~
---
---
Yield: 24
Easter Rice Krispie Treats- Individual Servings
Krispie Peep Nests are made into individual servings for easy display and easy eating for an Easter Themed Food Treat.
Ingredients
7 cups rice krispies
16 ounces mini marshmallows
12 peeps
1 cup m & m's
1/2 cup butter, 1 sticks
Instructions
Using one of the sticks of butter grease the inside tins of the muffin pan.
In a sauce pan, melt the rest of the butter on medium high heat.
Add the entire bag of mini marshmallows and stirring constantly until the marshmallows are completely melted.
Place the Rice Krispies in a large bowl.  When the marshmallows are melted pour them over the top of the rice krispies stirring constantly.  If you want to add m & m's to the mix you can.  (I added some sugar candies in the pic in the teal baking dish)
Rub butter onto your hands, or spray with olive oil spray. (this helps cut down on having it stick to your hands.---note it will still stick a little)  Then carefully place marshmallow Krispies into each muffin tin.  Use your finger to create a nest in the center. (push the center down)
I cut the peeps off just a little so the end is really sticky.  Place the  in the center of each nest.  Then sprinkle candies around.  Chill for at least an hour.  Serve
Notes
Alternatively to making individual peep nests butter a long baking dish and place the marshmallow rice krisipies into the pan.  Place peeps and eggs all over the top and cut into individual pieces
Recommended Products
As an Amazon Associate and member of other affiliate programs, I earn from qualifying purchases at no additional cost to you.
Nutrition Information:
Yield:
24
Serving Size:
24 Servings
Amount Per Serving:
Calories:

182
Saturated Fat:

3g
Cholesterol:

11mg
Sodium:

99mg
Carbohydrates:

31g
Sugar:

20g
Protein:

1g
This recipe was calculated using the exact brands and measurements I used to make this recipe. If you are following a strict diet please note changing anything will cause the nutritional info to change. Please calculate your own nutritional information if you want it exact to what you make and use my calculations as a guide only.
This site uses affiliate links, such as Amazon which pays this site a small commission if you purchase at no additional cost to you. As an Amazon Associate I earn from qualifying purchases. Read full info here.