Easter is always a time to gather with family and friends over Easter Dinner, Easter Brunch or simply to make some fun food. Treats are not just for the kid's Easter baskets…. there are so many fun Easter Recipe Themed Ideas out there that anyone can make!
I've compiled a list of not only the fun easter food ideas from my site but also from a bunch of other super creative people for you to find what treat will make you and your family smile!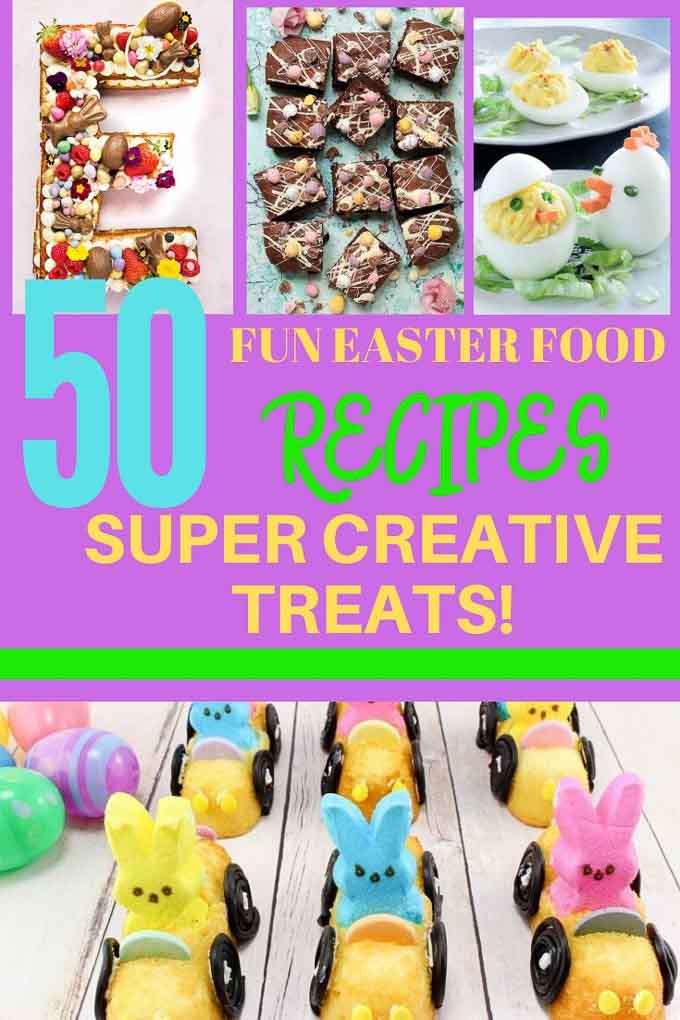 50+ Fun Easter Food Ideas for all of your Easter Entertaining!
Every cute, Easter Themed food you will ever need for your Easter Dinner Table or Easter Buffet. From store-bought cakes to homemade and fully decorated everything you will ever need for an Easter Treat.
We've got cakes, cookies, PEEPS, Krispie Treats, Easter Breads, and a whole appetizer section. There are even savory items that are all dressed up like bunnies, roosters, lambs and chicks!
There is also a whole section on take away treats that you can hand to your neighbors! OR put in your kids Easter Basket!
We have lots of recipes that would be perfect for Easter Dinner! Check out all of our Easter Food Menu Ideas here!