Making canned baked beans even better is a simple way to add tons of sweet and smoky flavor into everyone's favorite BBQ side dish. Using just a few extra ingredients, including bacon and liquid smoke, this easy comfort side dish is elevated to drool-worthy levels!
We love a good BBQ! These doctored up baked beans are a good one to go along with our Honey Mustard Pork Chops or our Beef back ribs.
What are baked beans?
If there are no baked beans served at a BBQ, is it really even a BBQ?
Baked beans, sometimes referred to as pork and beans, are a classic staple side at any BBQ, potluck, or an easy summer side dish!
They're a tasty dish that has this combination of sweet and savory that you can't get enough of. Using pinto or navy beans, Southern-style baked beans are traditionally made on the sweeter side. Brown sugar and molasses are two key ingredients that add to that signature flavor. The optional added chunks of ham or bacon give a salty balance and also adds a bit of texture.
Making baked beans from scratch is a bit more labor-intensive and time consuming than just opening a can. This is what makes this recipe so good! It's so quick and easy, and served on the side of a grilled steak or fried chicken really is the best! If you are looking for a homemade recipe my friend Kathy at Lemon Blossoms has this homemade one!
How to improve Canned Baked Beans

There are few things I think are pretty good premade. Baked beans and Jiffy cornbread are a couple of those things. Not only is buying premade a time-saver but with a few tips and tricks, you can improve on taste and make it just like you made it from scratch.
This recipe will give you foolproof steps on how to make canned baked beans taste homemade. With just a few simple add-ins, the secret ingredient of liquid smoke, nobody will be the wiser! This is one from my mom's recipe box, which probably came from a magazine, where she found so many recipes. I'm just not sure where.
When they're all done and you're smelling that sweet, smoky goodness, toss them in the slow cooker to keep warm. Have it set out so that everyone can serve themselves!
Ingredients for Semi-Homemade Baked Beans
Brown Sugar – For even more added sweetness.
Can Baked Beans – I liked Bush's Baked Beans, but any will do.
Bacon – Will add incredible sweet, smoky, salty flavor.
Ketchup – A traditional ingredient that adds a bit of a tomato flavor and works nicely with the Worcestershire sauce.
Yellow Mustard – Adds a bit of a tang.
Liquid Smoke – The secret ingredient to adding a deliciously smoky flavor. A little goes a long way!
Minced onion – An aromatic that adds flavor to everything it touches.
Worcestershire sauce – A traditional ingredient in any BBQ sauce.
Sriracha Sauce – A spicy kick loaded with taste.
Tips for Doctored Baked Beans
There is no need to drain the baked beans, you want the liquid. Most of it will reduce down with the added ingredients to become a full-flavored sauce.
Be sure and not overcook the bacon, you want it softened, but not completely crisp. The bacon fat will impart into the sauce of the beans as it cooks. You just want to get it started a little in the microwave first.
Alternatively, you can partially cook the bacon in a skillet too, following the same advice. Then, I usually pour a tablespoon of the pan drippings into the beans for more bacon flavor.
Any canned beans you like will work. Even pork and beans as a starter will turn out well with this recipe.
The sriracha adds a little heat. If you don't have any available you can use a little bit of tabasco sauce instead.
Ketchup is pretty standard in baked beans. Use BBQ sauce for a change in flavor profile.
The temperature is lower on these beans so they don't turn to mush. Don't rush them by turning up the heat.
Common Questions in making this recipe for Southern Style Baked Beans
Can I make this dish ahead of time? Semi-homemade baked beans are even better the second day. Make them a day ahead of time and just warm them up when you need them. I usually put them in a stockpot to warm them up on the stovetop. You can also bake them to reheat them.
Can these be made in a slow-cooker? Baked beans are easily made in a crockpot. Follow the same instructions on assembling the ingredients. Then cook them on high for about 2 hours, or on low for 4-5 hours.
More Classic BBQ Sides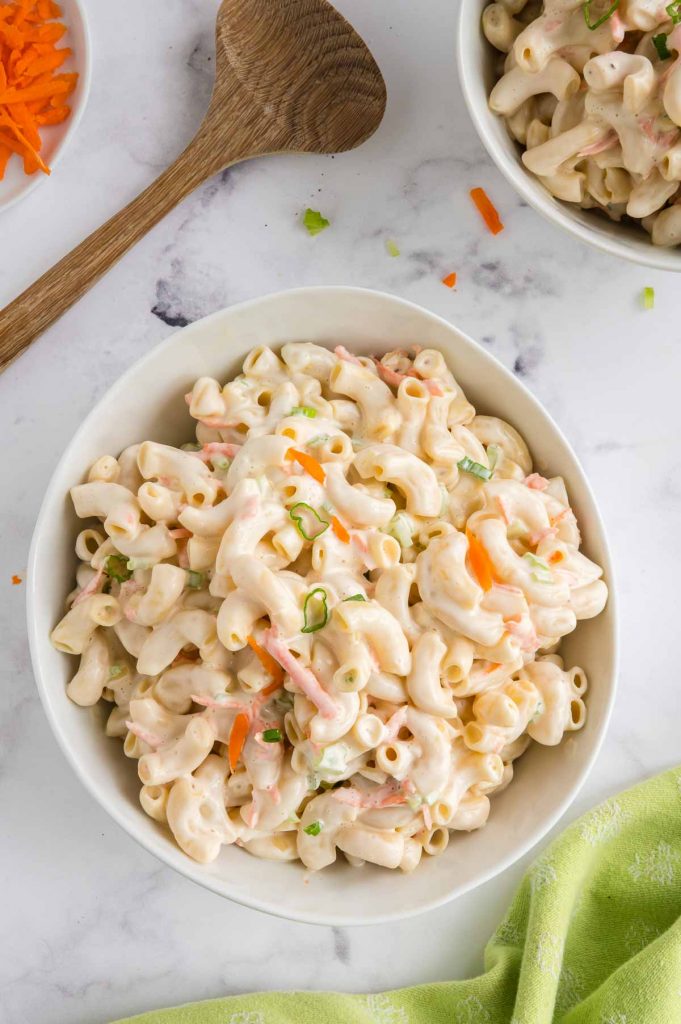 Hashtag any recipes you make from West Via Midwest #westviamidwestrecipes or tag me @michele_westviamidwest on Instagram to be featured on our stories!

Yield: 12 1 cup servings (approximate)
How to make canned baked beans better: BBQ Side Dish
NOthing beats baked beans at a bbq but who has time to make them from scratch? This easy recipe was the best at making canned beans amazing! Tangy, sweet, smoky and spicy all in less than 20 minutes---
Total Time
1 hour
10 minutes
Ingredients
3/4 cup Brown Sugar
6 Strips of Bacon
1/2 cup Ketchup
1/4 cup Yellow Mustard
2 Tablespoons Liquid Smoke
1 Tablespoon Minced onion
2 Tablespoon Worcestershire sauce
2 Tablespoons Sriracha Sauce (optional- if you don't like spicy omit this--- )
Instructions
Preheat the oven to325°
Microwave the bacon on high for 5 minutes. The bacon should be softened, but not completely crisped up.
Chop the bacon into small pieces.
Stir all of the ingredients together.
Place into a baking dish, and bake for 1 hour until thickened, hot and bubbly.
Notes
This recipe makes 26 1 cup servings, -- If its just my family of 4 I use only 1 can of baked beans but if we are serving a BBQ do 2 because people keep coming back for more and more.
Recommended Products
As an Amazon Associate and member of other affiliate programs, I earn from qualifying purchases at no additional cost to you.
Nutrition Information:
Yield:
12
Serving Size:
1 cup
Amount Per Serving:
Calories:

152
Total Fat:

2g
Saturated Fat:

1g
Trans Fat:

0g
Unsaturated Fat:

2g
Cholesterol:

6mg
Sodium:

576mg
Carbohydrates:

30g
Fiber:

3g
Sugar:

19g
Protein:

5g
This recipe was calculated using the exact brands and measurements I used to make this recipe. If you are following a strict diet please note changing anything will cause the nutritional info to change. Please calculate your own nutritional information if you want it exact to what you make and use my calculations as a guide only.