Cheesy Goulash Taco Pasta is a twist on traditional authentic goulash. Cheesy, spicy, this pasta with meat sauce recipe is an easy way to make a ground beef recipe for a warm, delicious comfort food meal.
We know you love cheesy pasta dishes like gouda Mac n cheese and Bacon Mac n cheese so this new recipe we knew you'd enjoy today's recipe.
Cheesy Taco Goulash Pasta comes from my mom's recipe for goulash but with a twist. Full of lots and lots of cheese this is the ultimate cheesy goulash recipe for cheese lovers~ a tex-mex pasta that is so cheesy good!
Its a little bit (or a lot if you add extra chilis) spicier than moms but it still has all the gooey melty cheese swirled throughout the pasta with zesty taco seasoned beef.
We love pasta in our house, but also love tacos. This southwestern twist on pasta makes it an easy Mexican food variation! (Go with me— I know it's not Mexican food, but it is a rif on it!!)
---
For more Beef Recipes you might like … they can be found here!
---
What is goulash?
Traditionally Goulash is a Hungarian dish. It was baked with stewed meats, vegetables and paprika. A simple explanation of Hungarian goulash is found here on a site from Budapest Locals. It has evolved over the years and as it's been transformed into something completely different if you use the word goulash in America.
When Classic American Goulash is mentioned we tend to think of a ground beef pasta recipe with tomato sauce and lots and lots of melty, gooey cheese. My recipe today for Cheesy Taco Goulash Pasta is more closely tied to the American version.
Ingredients you'll need to make cheesy goulash:
ground beef
paprika
onions
pasta sauce
diced tomatoes
olive oil
tomato soup
elbow pasta
cheddar cheese
As you can see from the list above all of the ingredients you'll need tomato traditional cheesy goulash are items you'll probably have in your pantry.
There are only a few substitutions if you want to make a taco pasta goulash or what we often call Mexican Goulash.
What substitutions do you need to make to traditional goulash to make Cheesy Taco Pasta:
use taco seasoning instead of paprika
use fire-roasted diced tomatoes in place of regular diced tomatoes
use a mix of regular cheddar cheese and pepper jack
How do you make easy cheesy goulash into taco flavored pasta?
Goulash is such a simple recipe for mac and beef you will want to make it all of the time! It can be a one-skillet meal if you want although in the interest of time I usually boil the pasta separately from the rest of it in the interest of time.
Boil the pasta until al dente. Pay special attention to make sure it's not overcooked as when you bake the goulash in the oven it will continue to cook and nothing is worse than mushy pasta.
Sauté the onions, starting them first so that they are slightly.
Add the ground beef, using a wooden spoon to break up the beef into smaller pieces. Add the taco seasoning, water and Rotel tomatoes and let the meat simmer.
Add the pasta sauce and tomato soup to the pasta to combine. Add the meat mixture into the pasta, stirring well.
Add the bulk of the cheese (a little bit of each kind) to the pasta, stirring well.
I usually bake in the stockpot, but you can put them in a baking dish if you wish.
Sprinkle the remaining cheese over the top
Bake until the cheese is golden brown and bubbling.
Garnish with parsley if you wish and serve!
Add-ons to make it Mexican Goulash
We eat this alone as it is often, but to make it more fun for everyone and allow them to personalize it you could serve it with tortilla strips, sour cream, olives, jalapeno peppers, more shredded cheese, avocado or guacamole!
Want to make it without meat for meatless goulash? Add some pinto or black beans instead for a filling meal!
Set out small bowls with the one pan pasta and let everyone create their own taco bowl!
This is a great way to be able to have people over for dinner — allowing each person to customize their meal while giving you the easiest dinner prep ever!
Common Questions with Cheesy Goulash:
Can I make cheesy goulash(taco style pasta) ahead of time? Yes, you can. Pasta with meat sauce is a great dish to make ahead. This dish can be made ahead and then either reheated or just baked until cheesy melty goodness starts to happen. I actually think its much better if it has time to rest before baking it. It allows all of the juices and flavors to really get into the pasta for a full blast of flavor.
How can I serve Cheesy Southwestern Pasta for company, is it too boring? This recipe for Mexican goulash is an easy recipe to make for guests. While I love the traditional American style recipe, the taco seasoning along with the spicy cheese make for a full flavor comfort food that is zesty and fun! Your company will love the twist on the flavors, especially all the melty cheese and don't worry, it will be our little secret at how easy it is to make!
What to serve for side dishes with tex-mex pasta? This recipe is great for having company at the last minute because most things in this recipe are ingredients that you have on hand. Serve it along with a simple salad and some crispy garlic bread and you're set for the evening.
When serving taco goulash for company what can I serve to drink with it? Pair with your favorite red wine. I have really been into Chiantis and Malbec's recently, both work well with the tomato sauce and cheese in this goulash recipe.
My company is not a fan of spicy foods can I make a mild version of this? This taco goulash can be made milder by using a mild version of the Rotel tomatoes and green chilis or substituting regular diced tomatoes in the recipe. The taco seasoning itself is enough to make it a Mexican goulash. You can also all regular cheddar cheese instead of the pepper jack/cheddar mix.
Can I make this pasta a little bit healthier? You could make this pasta a little healthier by subbing ground turkey or ground chicken. If you are watching your carbs, you could cut down the amount of the pasta called for and have more protein to carb ratio!
Looking for other last-minute meals you can put together for dinner for guests? Check out my recipes for Pesto Pasta, Grilled steak with Bourbon Butter and this easy French Onion Chicken!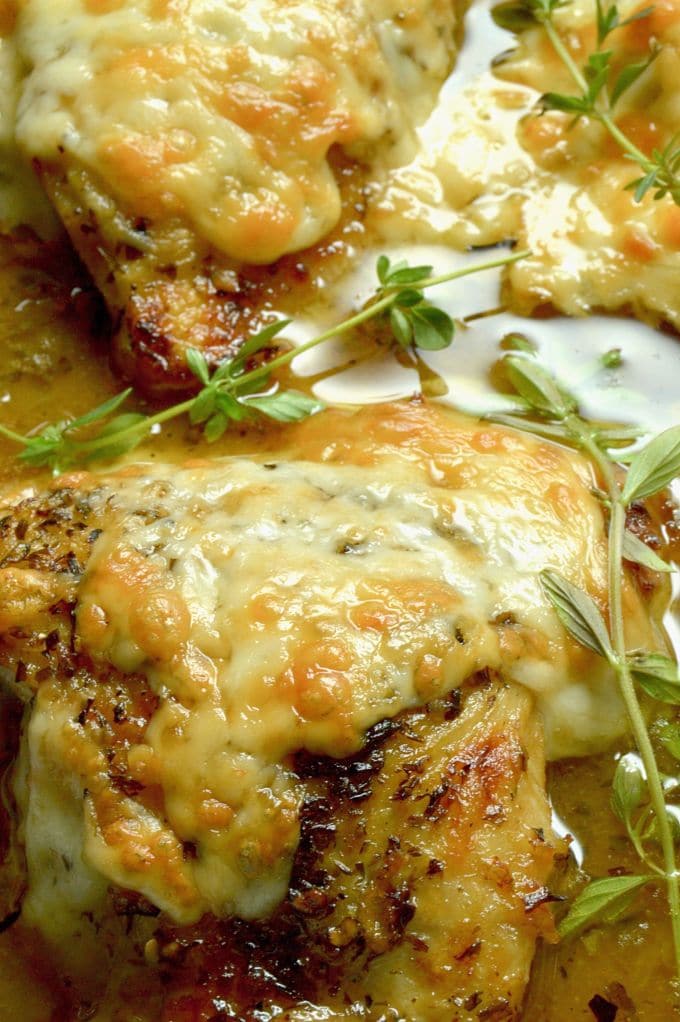 More Retro Casserole Classic Recipes:
FREE TIPS FOR ENTERTAINING WITH EASE AND FUN DELICIOUS RECIPES WHEN YOU SIGN UP FOR THE MAILING LIST BELOW THE RECIPE!
---
Yield: 8
Cheesy Taco Goulash Pasta
Cheesy Goulash Taco Pasta is a twist on traditional authentic goulash. Cheesy, spicy, this pasta with meat sauce recipe is an easy way to make a ground beef recipe for a warm, delicious comfort food meal.
Ingredients
1 pound dried corkscrew pasta, or your favorite!
1 small onion, minced
1/2 package taco seasoning, adjust according to your taste
1 tablespoon olive oil
1 10 ounce can rotel tomatoes with green chilis, w/ juice
1/2 cup water
1 pound lean ground beef
1 10.5 ounce can tomato soup
1 24 ounce jar pasta sauce
1 cup cheddar cheese
2 cups pepper jack cheese , **SEE NOTES
Instructions
Bring a large stockpot to boil then add pasta and cook until al dente. Pasta will get too mushy when all mixed together with sauces so resist the urge to cook to soft. Once cooked, drain and set aside.
While pasta is cooking in a small skillet heat pan to medium high and add olive oil to coat. Cook onions for 1-2 minutes until clear. Add hamburger and cook for 5 minutes, breaking down meat to crumbles. Add 1/2 packet of taco seasoning and cook for 5 minutes. Add canned tomatoes with juices and 1/2 cup water. Continue to cook for 15 or so minutes until the liquid has absorbed. Remove from heat.
Add tomato soup to pasta, stir to incorporate. Then add hamburger mixture to pasta and stir. Then add pasta sauce and stir well. reserve 3/4 cup cheese. Add the rest of the cheese in 2 parts to allow the cheese to mix and melt completely.
If serving immediately from the pot, you can just sprinkle the last 3/4 cup of cheese over the top and serve right out of the pot.
If making ahead at this point you will want to place the pasta into a casserole dish before adding the cheese. Sprinkle cheese over the top. Allow to cool. Once cooled, cover with foil and place in the fridge before you are ready to serve.
When making ahead remove from fridge and allow to come to room temperature. Remove foil and bake for 30 minutes at 325° or until cheese is bubbly and golden brown.
Notes
If you don't want the pasta to be super spicy, use more cheddar than pepper jack. Or have it all pepper jack.
You can also use regular diced tomatoes instead of spicy tomatoes to reduce the heat.
Nutrition Information:
Yield:
8
Serving Size:
8 Servings
Amount Per Serving:
Calories:

469
Saturated Fat:

9g
Cholesterol:

72mg
Sodium:

446mg
Carbohydrates:

44g
Fiber:

2g
Sugar:

2g
Protein:

30g