This Sakitini – Sake Martini is a refreshing, thirst quenching cocktail that is great with any light dish you are serving or perfect alone after a long hot day in the sun!
This weeks Friday Cocktails selection is the Sakitini – Sake Martini. It's a very refreshing cocktail that is a change upon my normal straight-up gin martini.
A few years ago my husband and I were eating sushi at Kabuki, a restaurant here in California when he saw a note in their menu for a sake tasting. While I'm a certified sommelier, I had never really developed a taste for sake so I wasn't excited about going. I'm so glad he talked me into it!
At the tasting, they had a Master Sake Sommelier explaining about each individual Sake selection. They paired the selections with various menu options so you could see how versatile it is.
It was eye-opening for me. We were able to purchase all of the items we tasted and I must admit we went home with almost every single one of them. I found the possibilities endless for drinking Sake in mixing it in many different cocktails, while also being able to enjoy it on its own.
THE TECHNICAL MUMBO JUMBO OF SAKE!
Most people think Sake is a rice wine. But actually wine is the fermentation of fruit, so sake is more closely related to beer production in that it is fermentation/milling of a grain(rice.)
Like various wine requirements, there are classifications of Sake too. The highest grade sake "Junmai" is required to mill down the rice to less than 50% of the original size of the rice. Each lower grade has less reduction if the rice. (Daiginjo, Futsu) You can check out more specific information about the grades of Sake here.
Each of those classifications can be broken down even further by one or more of the following methods:
filtering/not filtering out the rice sediment
pasteurization/non-pasteurization
aging it in casks
adding additional alcohol
adding a sparkling quality to the sake with similar methods to champagne/sparkling wine

ANALYSIS OF the Sakitini – Sake Martini Recipe
Easy? Measure and shake! Cant get much easier than that!
Make-Ahead? Yes, premix # of servings in a pitcher then pour into shaker over ice to shake when ready to serve! As long as it's not stored over ice it won't dilute so you can make it as early in the day as you'd like.
Pairs well with: Avocado Poke, Shrimp Appetizer or even a very simple chips and dip! This drink is so light it is just nice to have on its own as well!
Make this the next time its hot outside! It is completely refreshing and thirst-quenching! (This recipe was inspired by something similar we were served at the tasting at Kabuki!)
Cheers!
Yield: 1
Sakitini - Sake Martini
This Sakitini - Sake Martini is a refreshing, thirst quenching cocktail that is great with any light dish you are serving or perfect alone after a long hot day in the sun!
Ingredients
2.5 ounces Sake
1 ounce Vodka
.5 ounces orange curaçao
Orange twist for garnish
Instructions
Into an ice filled cocktail shaker pour all ingredients but the garnish.
Shake vigorously for 60 seconds.
Strain ice out as you pour into cocktail glasses.
Twist orange slice and drop into glass.
Serve.
Notes
For a party premix the qty times 8 and have in a pitcher ready. You can then shake to order as your guests arrive/ or are ready for another cocktail!
Nutrition Information:
Yield:
1
Serving Size:
1 Servings
Amount Per Serving:
Calories:

151
Carbohydrates:

4g
Sugar:

4g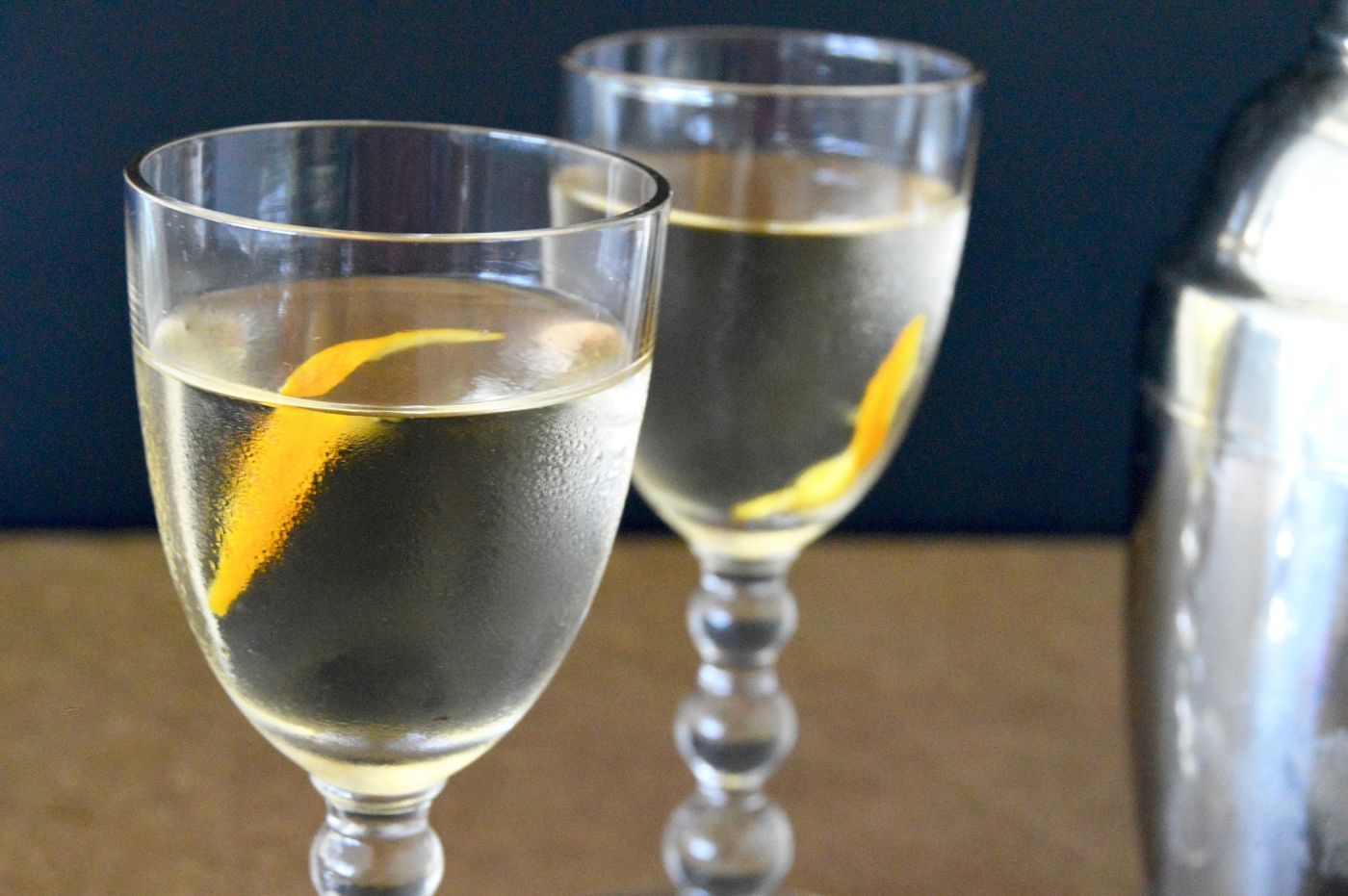 ‬‬‬‬‬‬‬‬‬
SaveSave
SaveSave
This site uses affiliate links, such as Amazon which pays this site a small commission if you purchase at no additional cost to you. As an Amazon Associate I earn from qualifying purchases. Read full info
here
.