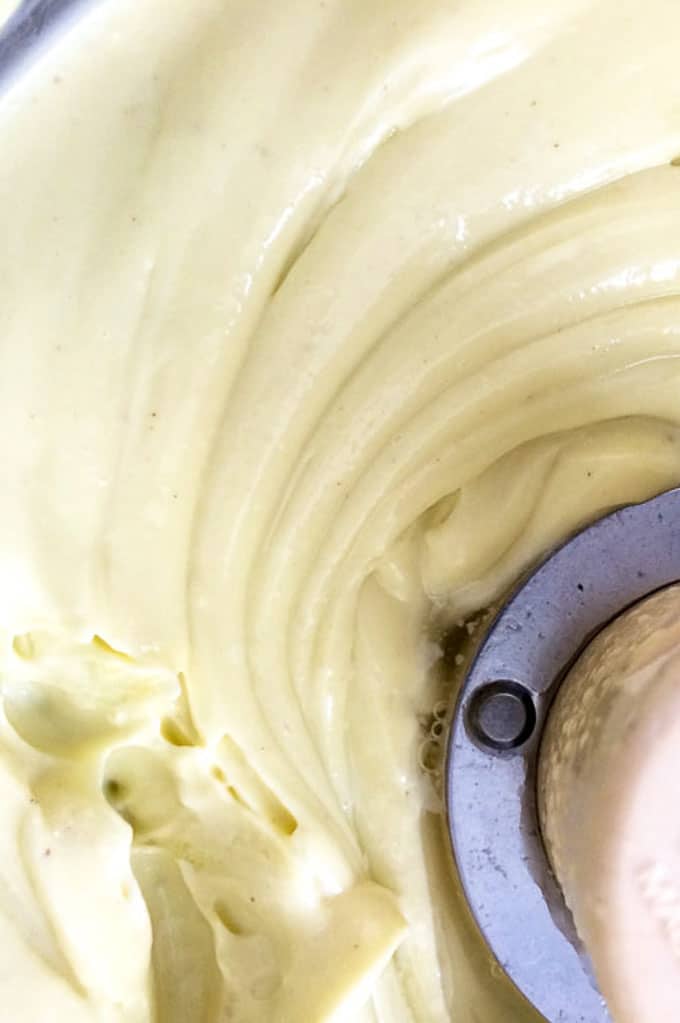 I grew up in a household where my Mom made great food. My one grandmother followed recipes to a tee and the other could make anything she had on hand into an amazing meal. (With no recipe I might add.) All of their food was better than most restaurants.
Needless to say, I have a lot of good solid cooking stock behind me. While that provided me with a solid base, Professional Cooking School changed my life.
It taught me how to cook what was in season, create menus using the weekly sale flyer to take advantage of price savings and how making some things from scratch can elevate even simple things to a much higher level.
A perfect example: Mayo. We always used Kraft Real Mayo, and others use Hellman's or Miracle Whip, which is an argument for another day over which of these is better. (Each is excellent for a myriad of reasons and recipes.)
But make it homemade……and you will truly appreciate the creamy, fresh, deliciousness of it.
It's tangy, fresh and perfectly balanced. And oh what you can do once you know how to make it….whether just as a sandwich spread, adjusting it to make a remoulade/tarter sauce, using it in dips for appetizers or even in a simple deviled egg. It will elevate any food you add it too. (Yes, even as a dip for French fries!)
It's so easy and takes only a few ingredients. All you need is a couple of eggs, some oil, mustard, lemon juice and salt. Maybe some fresh herbs if you fancy. By mixing just those few ingredients in a Cuisinart food processor and ta-da! Mayo. (You can also make it with just a whisk and a bowl, but with the food processor it's a five-minute process, while the whisk with a little muscle takes about 20 to get it right!)
After adding the eggs and the mustard, you will very slowly drizzle in the oil. By adding it really slowly the ingredients will blend together creating mayo. I give a suggestion for how much oil to use, but if you stop the motor on the food processor occasionally you can see the different consistency of the mayo. The more oil you use, the firmer the mayo will be. In some instances, you may want mayo that's not as firm. (I like a runnier mayo when I'm using it for a base for a spicy mayo for sushi.)
Try it, I promise you will be hooked on how delicious it is; while at the same time wonder why you haven't always made your own.
Yield: 12
Fresh and Easy Mayonnaise
Easy and delicious homemade mayo!
Ingredients
1 Large egg
1 egg yolk
3 Tablespoons Lemon Juice
1/2 Teaspoon Salt
1/2- 1 Teaspoon Cracked Pepper, medium/fine grind
1/4 cup Olive Oil
11/3 cup Safflower Oil, or any bland oil
1/3 cup fresh basil or dill or tarragon or any herb of your choice, optional
Instructions
Separate Egg yoke from white. Add to food processor
Add whole egg( minus shell of course ;0 ) and process on high until eggs are much lighter in color and very frothy. (see pics at the end of the post.)
To frothy eggs, add lemon juice, mustard, salt in the bottom of your food processor.
close the food processor.
With the motor running, through the feed tube very slowly add the olive oil first, then add the other oil just as slowly.
You can stop the motor as you are processing to check the consistency of the mayo.
It is truly a personal taste, I usually make it a little bit runnier than what you buy when you get store bought.
Once all the oil is added you can add the herb of your choice. If you are using a dry herb instead of fresh you will only need 1-1.5 tablespoons. The flavor is much stronger.
Notes
Dry herbs are fine as a substitution. Just use a lesser amount 1-1.5 Tablespoons.
You can add a pinch or two of Cayenne Pepper or Siracha for a little zing
This keeps for 7-10 days. Store in an airtight container.
Nutrition Information:
Yield:
12
Serving Size:
12 Servings
Amount Per Serving:
Calories:

111
Saturated Fat:

1g
Cholesterol:

29mg
Sodium:

121mg
SaveSave