Cheesy Chicken Artichoke Casserole is your go-to meal for potlucks. Easily made ahead, it's full of melted cheese wrapped around tender chicken, bites of artichokes and rice that give each bite the perfect mix.
Loving all things artichoke? Give our Spinach and Artichoke Mac and Cheese or our feta artichoke dip look! Super comfort food ideas you'll enjoy!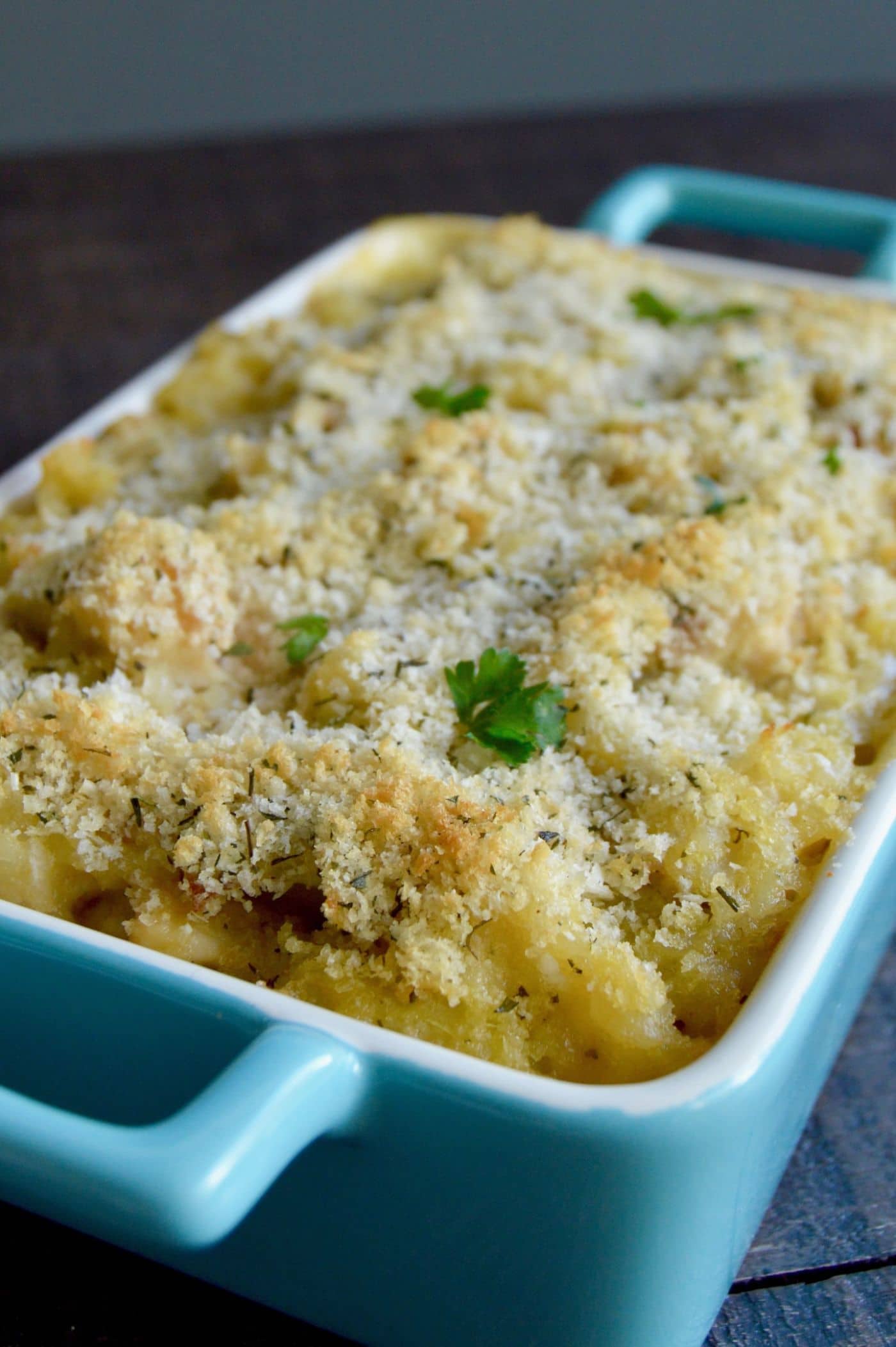 This recipe for Cheesy Chicken Artichoke casserole will make you a really popular person at your next luncheon you need to bring a hot dish to. It's easy enough to throw together the night before and just warm it up when you need to serve it.
Growing up in the midwest I've been served a lot of casseroles. This one has a balance of cheese, meat and veggies mixed with rice that makes it go far when you are trying to serve a lot of people.
Its another recipe my Mom was famous for making. Every time she would make it she would carry a couple of copies of the recipe with her because undoubtedly people would ask for the recipe after eating it! (I've always been impressed by my moms, cooking skills, but this example of her "thinking ahead and being organized" is something I wish I had come by as naturally as she did! )
WHAT TIP MAKES THIS CHEESY CHICKEN ARTICHOKE CASSEROLE A SUCCESS EVERY TIME?
This recipe can be really rich. You make a flour/butter roux to help thicken the sauce but instead of using milk as a base you add chicken broth.
The cheese is a wonderful addition to the sauce but you know how it is when cheese sometimes makes you feel so heavy and full?
The tip to avoid this is to add an acid to it … in this case just adding a small amount of apple cider vinegar.
There you have it…. the best tip in this recipe. The vinegar lets you really enjoy the sauce, but makes it so the flavor is very balanced and not heavy!
Looking for more Casseroles? You can find all of our casseroles here!
Whether you need a meal for a work function, a Sunday church supper or a luncheon for a meeting this Cheesy Chicken Artichoke Casserole is the answer. It's not expensive but is very filling which is a win-win in my world for entertaining.
Bring along some biscuits made with homemade Bisquick and your food will be the star of the potluck!
More Easy Casserole Dishes for you:
Hashtag any recipes you make from West Via Midwest #westviamidwestrecipes or tag me @michele_westviamidwest on Instagram to be featured on our stories!

Yield: 12 servings(luncheon portions)
Cheesy Chicken Artichoke Casserole
Cheesy Chicken Artichoke Casserole is your go to meal for potlucks. Easily made ahead of time it's full of melted cheese wrapped around tender chicken, bites of artichokes and rice.
Total Time
1 hour
5 minutes
Ingredients
2 1/2 Cups Chicken Broth
1 14 oz can Artichoke Hearts In Water
1/3 cup butter
1/2 cup all purpose flour
1/4 cup Apple Cider Vinegar
4 cup shredded cheddar cheese
2 tbsp green onions, sliced
1/4 cup cup Cheese - Parmesan, shredded
1 tsp Spices, thyme, dried
2 tbsp Cheese - Parmesan, shredded
32 ounces skinless chicken breasts
1 cup cooked rice
Instructions
Place chicken breasts in a large pot, cover with water, bring to a boil and simmer for 30 minutes. Remove chicken. Cool, cut into large chunks.
While chicken is cooking drain artichokes and pat dry. Cut into bite sized pieces.
In medium sauce pan melt butter. Blend in flour, then gradually add chicken broth. Stirring constantly, heat until boiling and cook until thickened.
Remove heat, add vinegar, cheddar cheese, green onions and 1/4 cup parmesan cheese. Blend until smooth. Stir in cooked rice, chicken and artichokes.
Put into a 9 X 13 baking dish.
In a small bowl, combine panko, thyme and 2 tablespoons of parmesan. Sprinkle over top of dish.
Bake uncovered at 350* for 20-25 minutes until bubbly.
Notes
The caloric info for this recipe was created using my fitness pal using the ingredients/brands I specifically purchased. If you are following a strict diet, please bear in mind products or brands you purchase will affect the calorie information.
Nutrition Information:
Yield:
12
Serving Size:
12 servings(luncheon portions)
Amount Per Serving:
Calories:

425
Carbohydrates:

19g
Fiber:

1g
Sugar:

1g
Protein:

32g