Smoky succulent shrimp rolled in spices that caramelize; placed over a crispy potato nest then drizzled in a buttery béarnaise sauce hit on all of your taste buds…. This recipe for Smoky Shrimp on potato nests is a fantastic appetizer that looks great and tastes even better.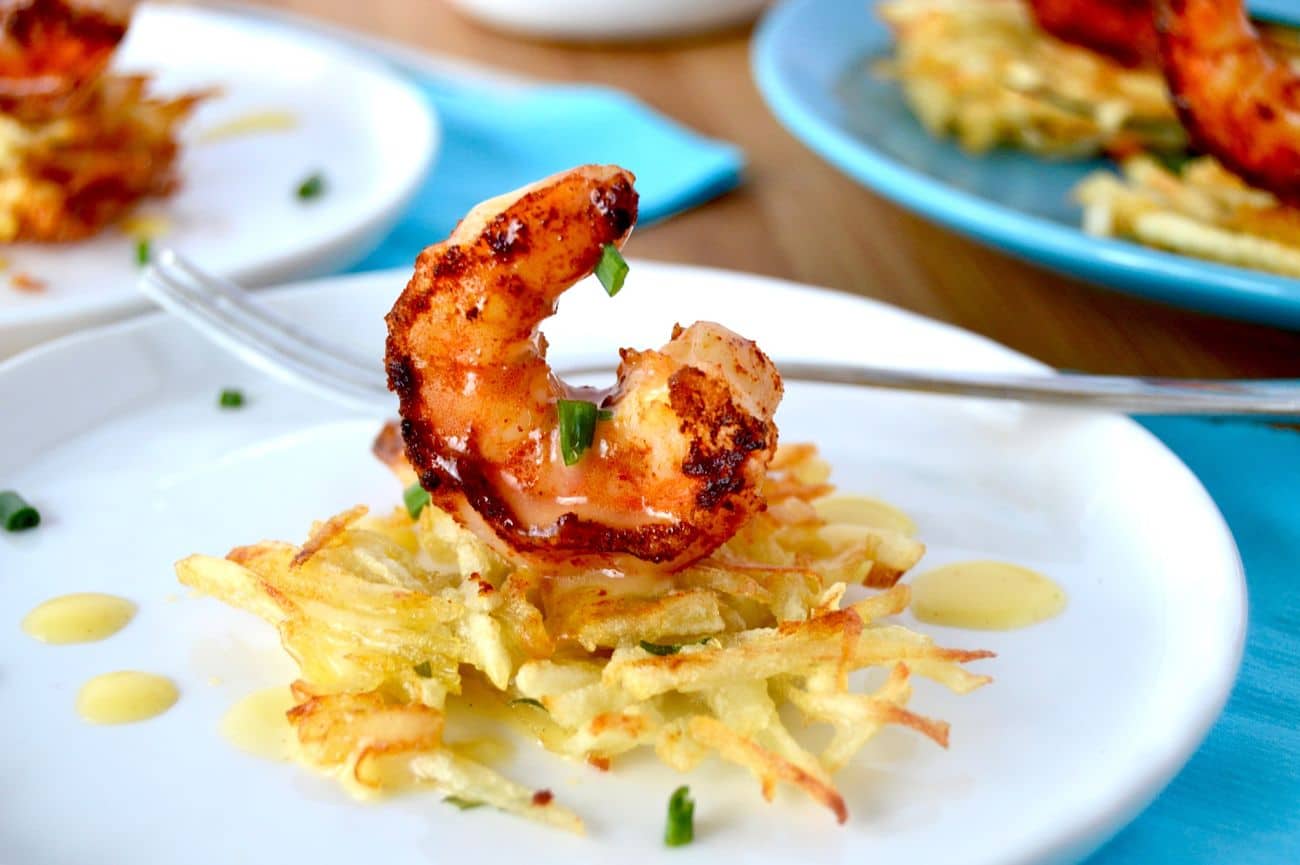 Smoky shrimp on Potato Nests are my new favorite appetizer. We're trying to eat more fish and and eat smaller portions. There is a potato nest along with these yummy smoky shrimp,  but the highlight is the shrimp which is packed full of flavor.
The spices for this recipe came from the pulled pork recipe I shared a while back. When you make the pulled pork, there is always some spice rub left and since we knew how good it tasted on pork I wanted to try it on this shrimp.
It worked really well!
What is the secret ingredient that gives the Smoky Shrimp on Potato nests it's caramelized texture?
…