This Loaded Bloody Mary Cocktail is a full meal!  Spicy Horseradish compliments the tangy tomato base and its topped with all the foods you want to eat when drinking a Bloody Mary: a burger, beef stick, bacon, olives, chunks of cheese and a Celery Stalk!  Perfect for a brunch or watching a game!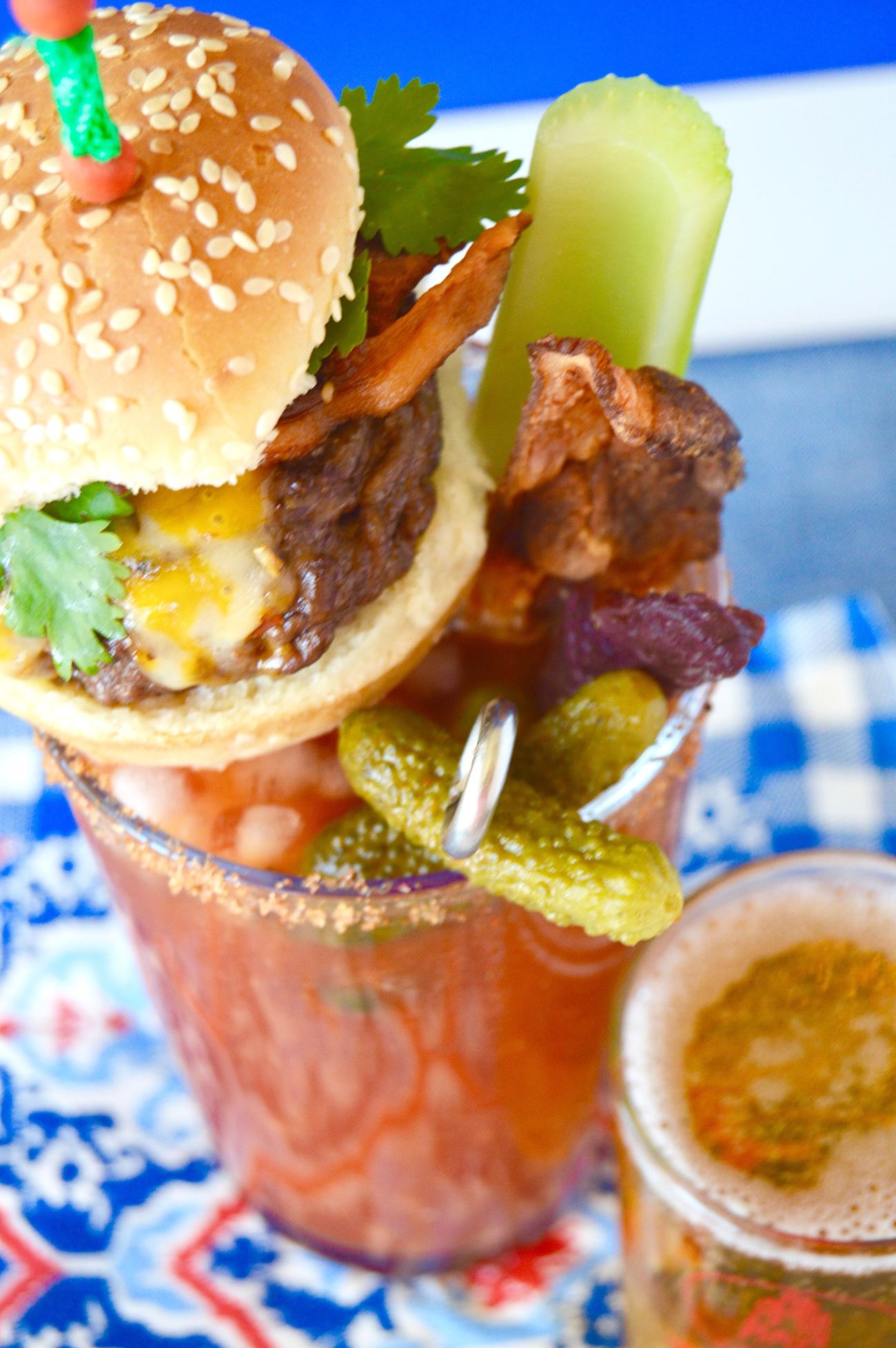 In continuing with some of my takeaways from my trip to Minnesota I thought I'd talk about Bloody Mary's today, specifically a Loaded Bloody Mary! I love this drink. It works for breakfast, brunch, football Saturday's, on the golf course. Yes, pretty much anytime.
In Minnesota they do a Bloody Mary right. Instead of just a lonely piece of celery, they serve it with just about everything. A mini-cheeseburger, a beef stick, anything pickled (artichoke hearts, green beans) an onion ring, a whole pickle, olives, pepperoncini's and of course in true MN fashion, any number of cheese cubes.
They don't just put one thing in them, they put at least 5 in every drink. It's fantastic, I always feel like I'm getting served an appetizer to go along with my Loaded Bloody Mary.
…