This BBQ Bacon Meatball Slider recipe is sure to be a hit! Juicy meatballs, wrapped in bacon brushed with BBQ sauce are the stars of this delicious slider!
BBQ Bacon Meatball Slider (s) are my new favorite addiction. They are my husband's favorite too. He had no problem with any of the versions while I was working on this recipe! His comment every time: Hey its bacon and meatballs I LOVE them! (Disclaimer: He will try anything; there have been a few wacky combinations in recipe development, but he's such great sport about trying them all!)
I really wanted these meatballs to be a grilled meatball, but with the addition of bacon it just wasn't meant to be. The bacon would get really charred and the meatball itself still wasn't cooked through when I tried it on the grill, so I went back to the oven.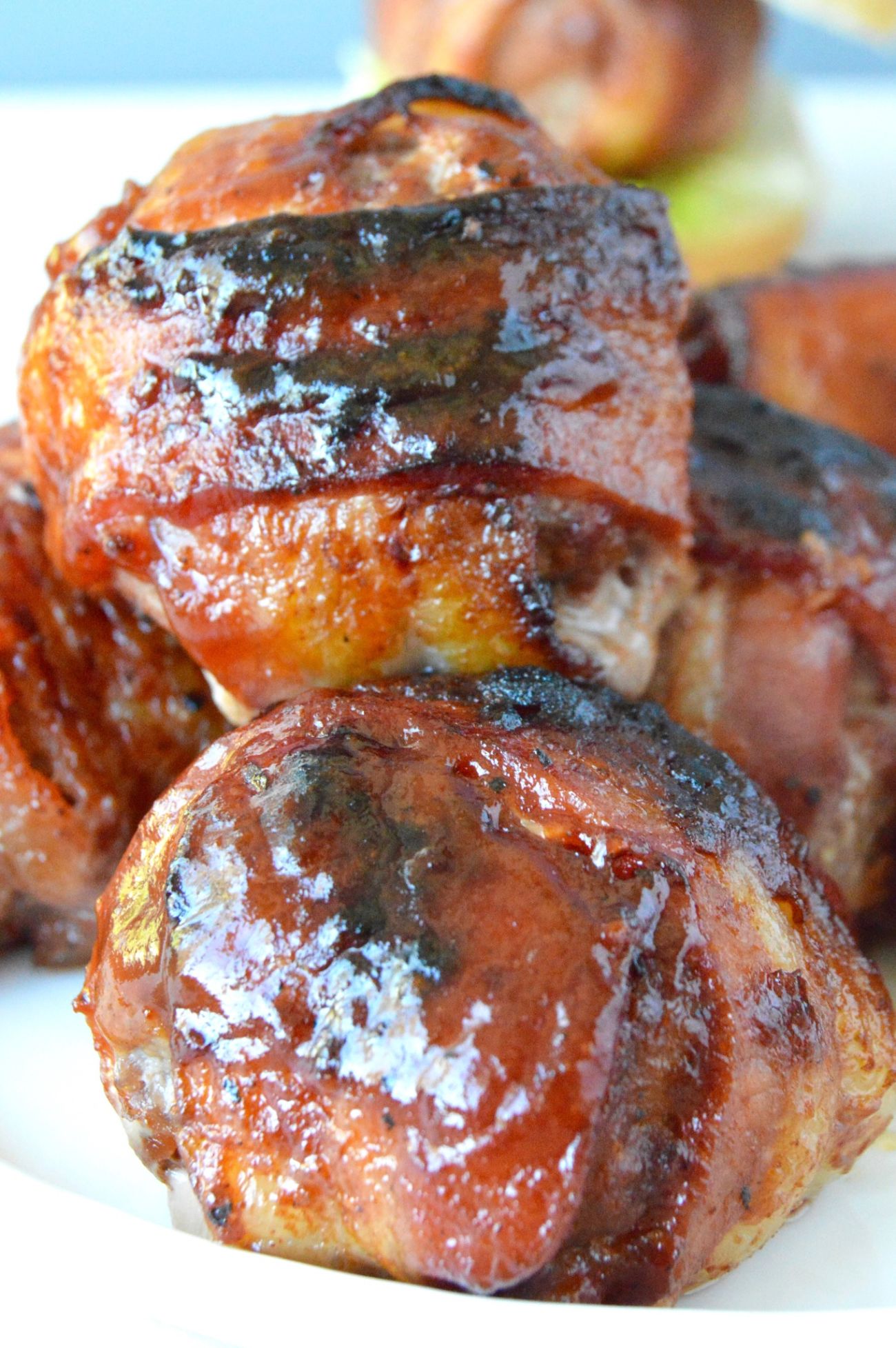 …