Gruyere Salami Risotto Balls (Arancini):  An easy appetizer to make from leftover risotto.  These Arancini balls are filled with a melty, stretchy Gruyere cheese and a spicy salami. Those are surrounded by risotto that is rolled in panko and fried for a crunchy bite of deliciousness!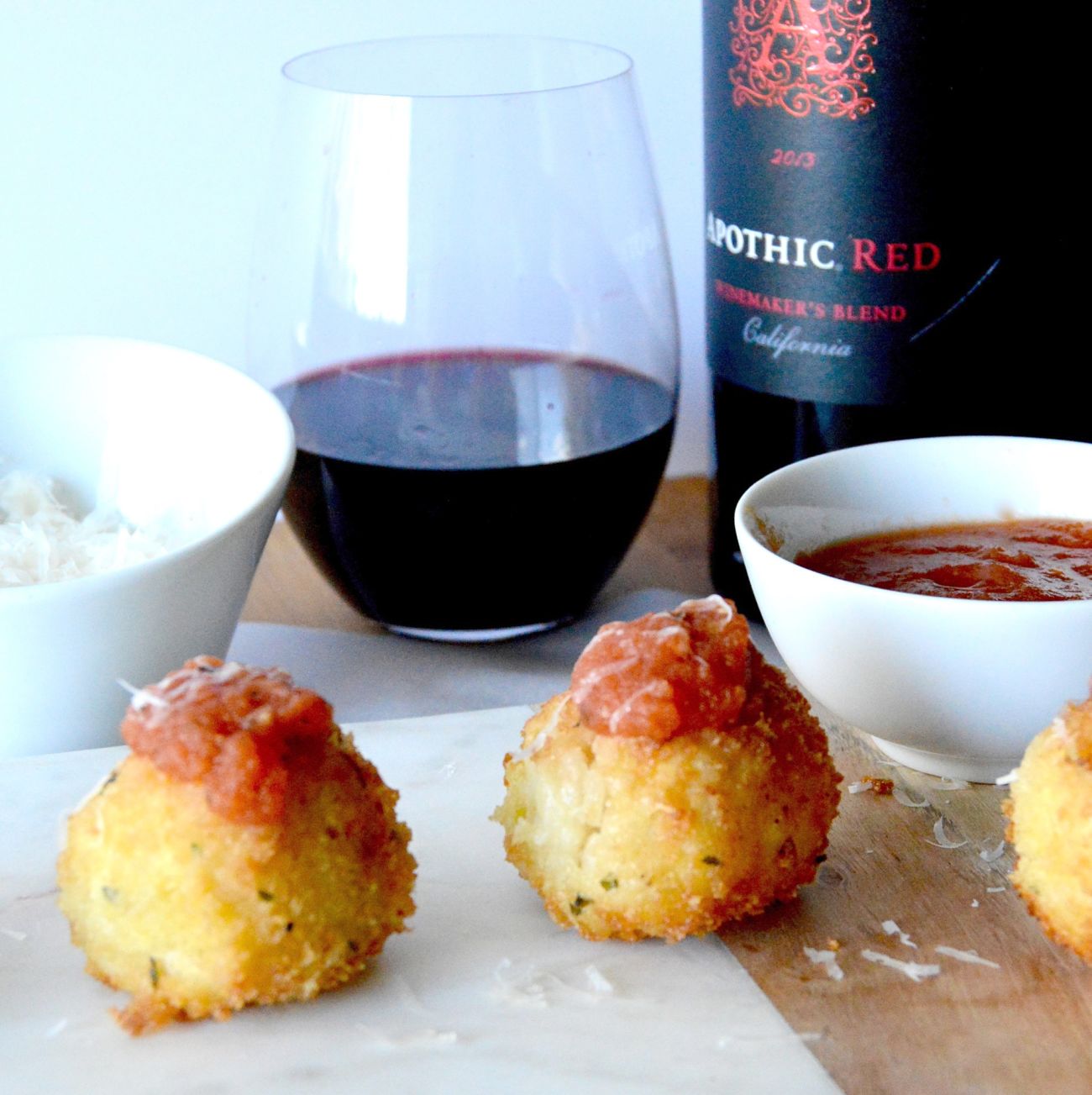 My blog is officially 2 years old. Until 8 months ago it was just a fun thing for me to do whenever the fancy suited me. Then I found out I could do so much more with it.
I met some amazing people in a Facebook group of all places that were able to create a business out of blogging. Suddenly it opened up a whole lot of ideas of things I could do to be able to do something full time that I could make a living at that I absolutely loved. I mean who wouldn't want that right?  Making a living is a ways off, but it's going in the right direction.
It's been crazy, and there are days  I wonder if I'm nuts, but then you get a comment from someone who makes your recipe and loves it and suddenly you remember why you wanted to do this in the first place. The fact that it continues to grow still amazes me! (Thank you for reading it and interacting with me, I really am so grateful that you do!)…